International Tax Consulting in Thailand
Cross-border tax issues are under intense scrutiny by tax authorities around the world. Many tax authorities have enthusiastically participated in the OECD's Base Erosion and Profit Shifting (BEPS) project. Corporate and individual taxpayers can be exposed to significant tax risks if they do not pay close attention to their tax arrangements. 
Aggressive tax planning can be exposed to very significant risks of multiple taxation, fines and penalties for non-compliance, and large costs in dispute resolution. These risks and the risk of reputational damage are all too apparent from high-profile tax cases, the continuing emphasis on transparency and wide-ranging exchanges of information between tax authorities. 
A proactive, technically sound, consistent, and commercially driven approach by taxpayers to tax planning is necessary to mitigate the risks of costly tax disputes and audits.
The Thai Revenue Department (TRD) can be expected to pay closer attention to tax avoidance in response to BEPS.
PKF provides a full range of International Corporate and Personal Tax services. Clients include large listed and unlisted companies, fast growing companies, and wealthy entrepreneurs and executives.
The International Tax team includes experienced professionals with specialist academic and professional qualifications who have worked in the UK, US, Australia, Singapore, Taiwan, Russia, Gibraltar, and Vietnam, as well as Thailand.  
The PKF global network is always available to provide support for the successful delivery of International Tax assignments.
The International Tax team is based in Bangkok and able to deliver International Tax assignments through our offices in Bangkok, Chiang Mai, Hua Hin, Pattaya, Phuket, Sriracha and U Tapao.
International Personal Tax Services
Tax compliance and planning for internationally mobile employees

Tax planning for entrepreneurs and Owner Managed Businesses

Tax planning for share incentives

Personal Income Tax, Capital Gains Tax, and Inheritance Tax advice for individuals
International Corporate Tax Services
Tax planning for inbound and outbound investment and cross-border transactions

Pre-IPO corporate restructuring advice

Sale and Purchase of shares and businesses assets

Advising on tax treaty issues

Managing contentious issues and tax disputes

Advising on permanent establishments

 

Advising on business restructurings
Corporate Income Tax, Capital Gains Tax, Withholding Tax, Stamp Duty, and Value Added Tax advice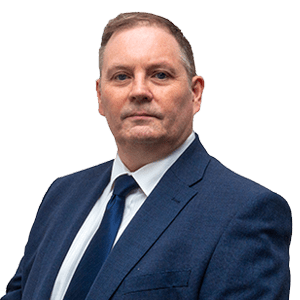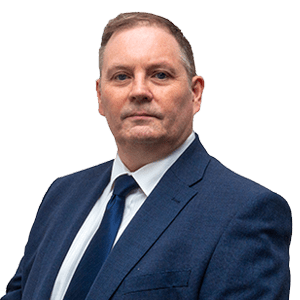 View profile
Professional Experience
Philip has over 35 years' experience in the corporate and international tax, most of which with PwC and KPMG in the UK, Africa, the Middle East, and Thailand.
Notably, Philip worked as a tax partner for KPMG, and for a time was the Head of Tax for PwC in Mauritius – roles which provided invaluable practical experience, real insight into different cultures, tax authorities, tax laws and practices, and how the different internal tax departments of KPMG and PwC operated.
Various senior roles with UK companies including Aerospace Communication Systems, British Steel, Marconi Communications, and Coopers & Lybrand / PwC 1984 to 2002
PwC Tanzania and PwC Zambia 2002 to 2005
Tax Director with KPMG Thailand 2005 to 2008
Head of Tax, PwC, Mauritius 2008 to 2010
Tax Director/Partner KPMG, Oman, Middle East 2010 to 2013
Head of Tax and Legal Support, PKF International 2013 to 2018
Various roles dealing with international corporate tax matters, PKF 2018 to 2020
Partner, PKF Thailand 2021
Industry Expertise
Banking and financial services
Defence
Electronics
Manufacturing
Power, water and utilities
Retail and consumer goods
Service industries
Telecommunications
Travel, tourism and hospitality
Professional Qualifications
Chartered Accountant (Fellow, ACCA, UK)
Chartered Tax Adviser (Associate, Chartered Institute of Taxation, UK)
Associate Member of the Association of Accounting Technicians
Find out how PKF can help you get closer to your goals